---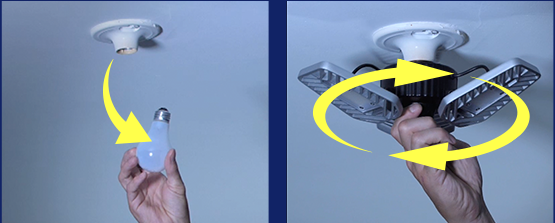 No Tools • No Wiring • It's That Easy!
Simply unscrew your regular dingy bulb and replace it with Beyond Bright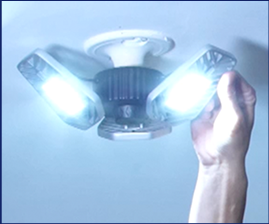 3 Adjustable Panels
Aim the light right where you need it
Great For All This And More!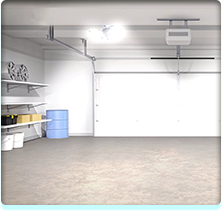 GARAGES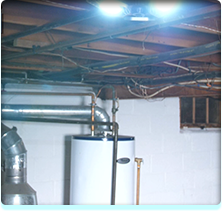 BASEMENTS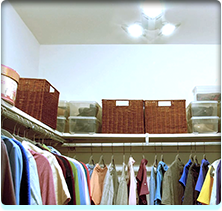 CLOSETS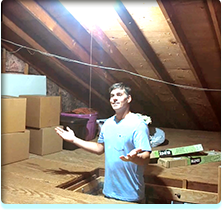 ATTICS
---
Introducing

Beyond Bright

Beyond Bright can easily brighten up ANY space, your hallway, closet, garage, stairway, laundry room, shed, workshop, and even your attic! Beyond Bright works anywhere you would use a regular dull light bulb and adds extra bright light to the space. The secret is Beyond Bright's Super Bright LED panels containing 96 ultra-bright LEDs with 3500 Lumens of pure white light and 3 individually adjustable panels to point the super bright light exactly where you need it most!
Real Users • Real Results

"My garage was so dark, I mean I couldn't see what I was doing, I couldn't find what I was looking for. But then I found Beyond Bright, I just screwed it in, and now I see everything."
– David D. Woodland Park, NJ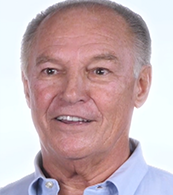 "You know, I do my laundry in the basement, and it's dark down there. I have one light. But with Beyond Bright, I can see everything clearly. It's a pleasure."
– Jamie L. Los Angeles, CA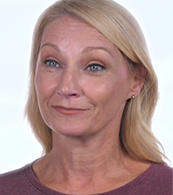 Edit INDEX-DESKTOP
THIS OFFER IS NOT AVAILABLE IN STORES
Fill Out The Form Below Or Call 1-800-453-1704 To Order Your Beyond Bright Now!
Edit FORMTOP